Nairobi is a weired place:
A BARBIE doll within a cake!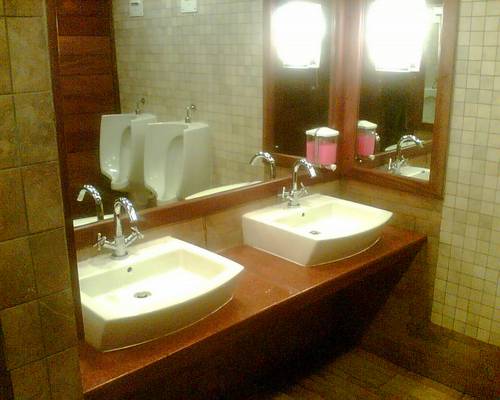 The exclusive public toilets @ Stanley Hotel.
A flooded and congested subway @ Globe Cinema Roundabout…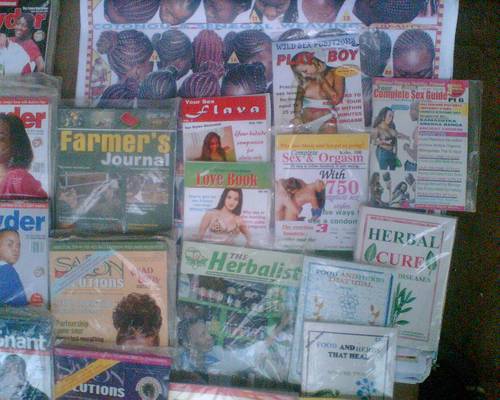 An awesome poster on haircuts (top) for 60 bob and some "complete sex guides with 750 explicit singles" for 100 bob @ River Road. Hey, that's the Play Boy next to Farmer's Journal!
You try to merge all these different impressions to one big picture – the Nairobi picture – and hop into the next Matatu where they are playing Richie Spice' "Gideon Boots".
…i got a strong Nairobi beat and a blog in me hand :-)