…so you're walking through Uhuru Park, with the sunshine in the background, your favourite music on the headphones and start to appreciate nature….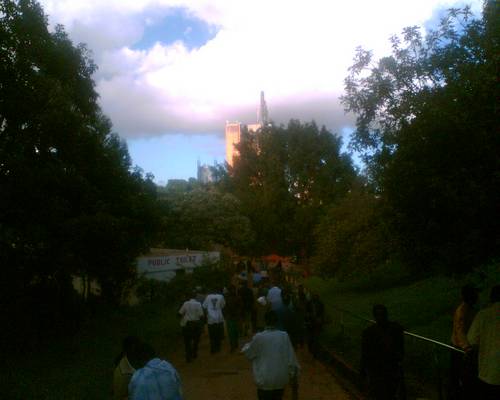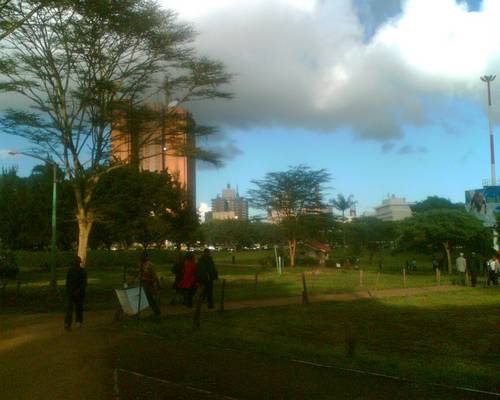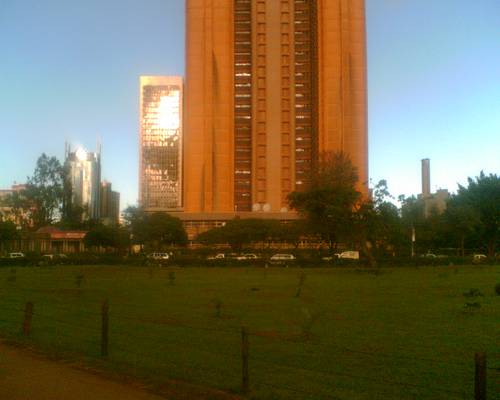 …as it always finds ways to turn even the ugliest building in Nairobi into a beautiful sight. Btw, is there any relationship between Uhuru's Brookside milk signboard and Uhuru Park? How ironic.
Talking about ironic things: Has anyone been to "Stomach Clinic Restaurant"?
Nairobi, I love you, regardless.
p.s.: hey, Madame "friend-of-Ciru-and-Kui-ati-we've-met-the-other-day" – there I went, thinking no one would spot me in the crowds of Kenyatta Ave. and then you find yourself being identified by a lovely young lady. Nice! Thx! I was so surprised & confused that I forgot to ask your name… :)
AOB: @ Mental & KBW-Admin Team: these days, whenever I take a picture and ask for permissions first, I tell them (the folks on the pictures) to check out kenyaunlimited.com. Now that's a perfect way to promote the Kenyan blogosphere, ama?